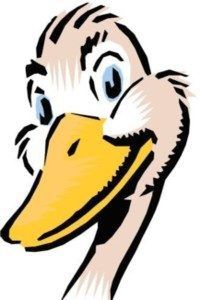 The Wymeswold Village Project Fund (the organising committee behind the annual Duck Races) again made grants available to local clubs, associations, societies, community projects and charities. The grants fund is generated by the profits from the betting races, BBQ and games at the Wymeswold Duck Races in May 2017
Applications from village-based organisations were received by the closing date of 30th September and the Awards Panel was able to distribute grants as follows:
Wymeswold Football Club
Contribution towards football equipment                             £300
1st Wolds Scouts Group
Contribution towards new windows / doors                         £300
Wymeswold Playgroup
Contribution towards new fridge                                             £150
The Awards Panel felt that all the above projects met the conditions of the award scheme and were pleased to help these village organisations with their respective projects.
Next year's Duck Races will be held on Sunday 6th May 2018 and as usual village groups are invited to get involved.
There will be an OPEN EVENING on Tuesday 30th January 2018 at 7.30pm in THE WINDMILL .
The Duck Race needs your support and we need new volunteers to make this annual celebration a sustainable calendar event for the village. ALL WELCOME.
Further details can be obtained from Wilma O'Leary (Secretary of the Wymeswold Village Project Fund / Duck Races) at wilma.oleary@googlemail.com